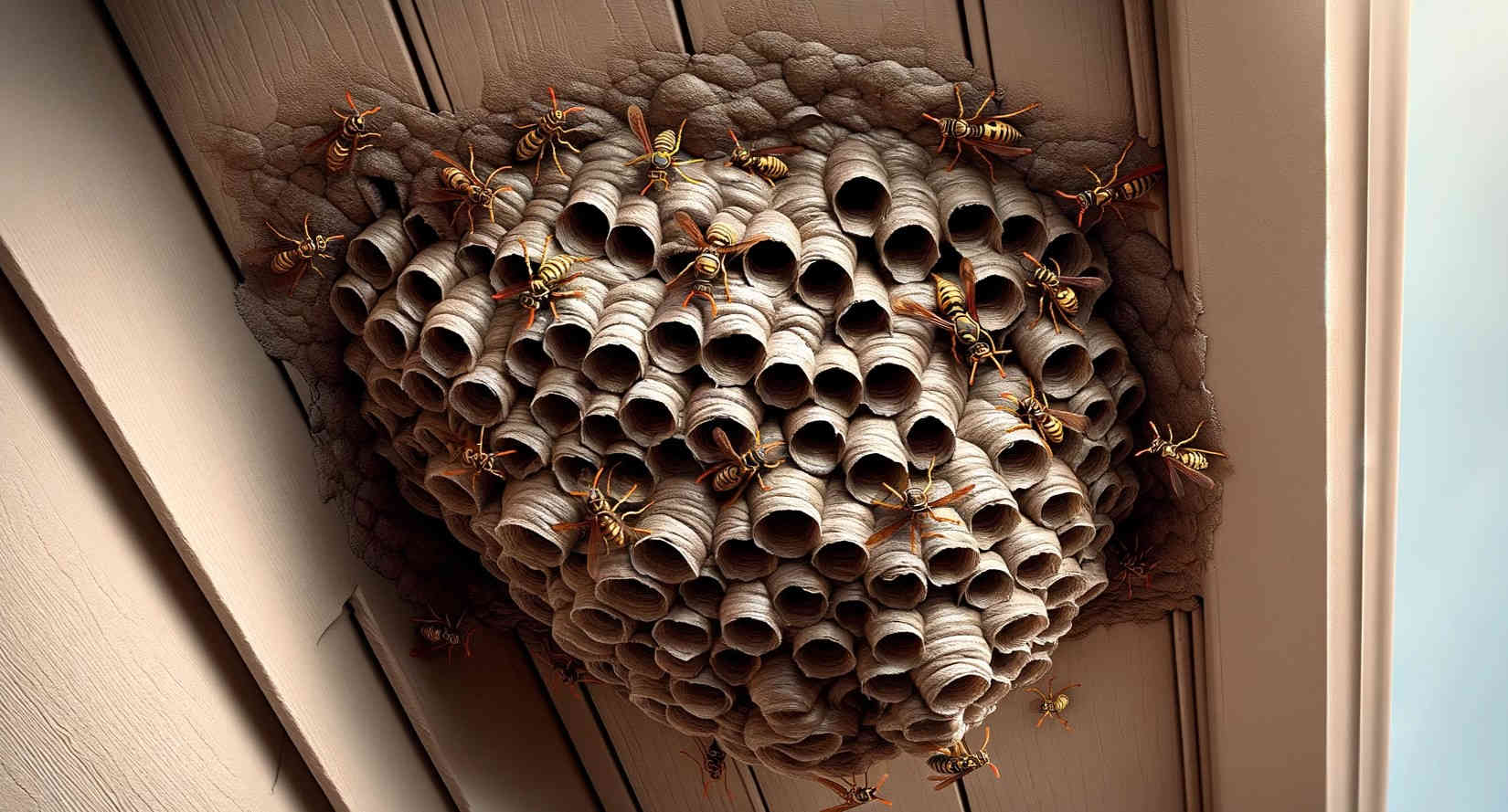 Indianapolis Outdoor Pest Control
While it's expected for insects to live outdoors, if they set up their homes near the perimeter of your home, they can destroy your lawn and sneak inside your home, exposing your family, friends, and pets to potentially dangerous health issues. Whether it's biting mosquitos or rodents destroying your yard, Greenix has years of experience removing these unwanted, destructive pests from around your home safely and effectively.
Outdoor Rodents
Rodents are known to be a nuisance around the yard, garden, and structure of homes and buildings. Not to mention, a danger to you, your family, and pets as they carry many diseases and viruses. Some of the most common outdoor rodents are rats, gophers, voles, and mice. Gophers and voles are known to create hazardous burrows in your yard to get to plants, gardens, or fruit trees. They can and will destroy any plant they can get to, so if you care about saving your garden, it might be time to call an expert because these little pests are tough to get rid of without professional help. If you have mice or rats in your yard, chances are it's only a matter of time until they're in your house. Rats are some of the most destructive rodents our there and spread diseases, so it's best to try and keep these pests out and away from your property all together. 
Wasps and Stinging Insects
Nothing quite ruins a nice summer day like the nuisance of stinging insects. Sometimes more than just a fear of the pain from a sting, bee and wasp sting allergies can make these pests harmful to friends and family. At Greenix we specialize in exterminating wasps and carpenter bees that build their homes too close to yours.
Because many stinging insects look very similar, it can be tough to know which species you're dealing with. The team at Greenix has years of experience in pest control services and specializes in identifying stinging insects. Whether you've got a colony of wasps, carpenter bees, hornets, or yellow jackets, we've got the expertise to exterminate these pests and make sure they don't make their nests near your home again. When you notice a hive or many stinging insects flying around your property, it's important to call one of our insect experts to eliminate the immediate threat and chart the right course of action for long-lasting pest control.
When To Call a Professional Pest Control Company
We all know what it feels like to be enjoying a beautiful day with the family and pets outside in the yard and having it ruined by an abundance of mosquitoes, an unexpected nest of carpenter bees that your pets decided was a toy, or a bed of fire ants that your kiddos just stepped into barefoot. On top of all these harmful pests, there are pests like voles, moles, and gophers that like to chew through your garden that you've worked so hard on. 
Regardless of what outdoor pests you've experienced, if not taken care of properly and quickly, they all have the potential in putting you, your family, and your home in danger whether it's damage to your yard or spreading disease. Pests like to invade the yards of humans because it's an easier source of food for them whether it be from the garden or from biting your skin. Our team of licensed and certified pest control experts have the experience and skills to get the job done right the first time. We'll remove all pests from the area and ensure that they will not be back. 
If your backyard has become more of a battlefield of insects or rodents that you're constantly fighting against and trying to keep away from your children and pets, it's time to call a professional from Greenix to make your yard a safe and enjoyable space again, pest-free!
Are pests making it difficult for you to enjoy being outdoors on your own property? Call us today at (Sorry, we are unavailable) to schedule outdoor pest control services for your Indianapolis home.