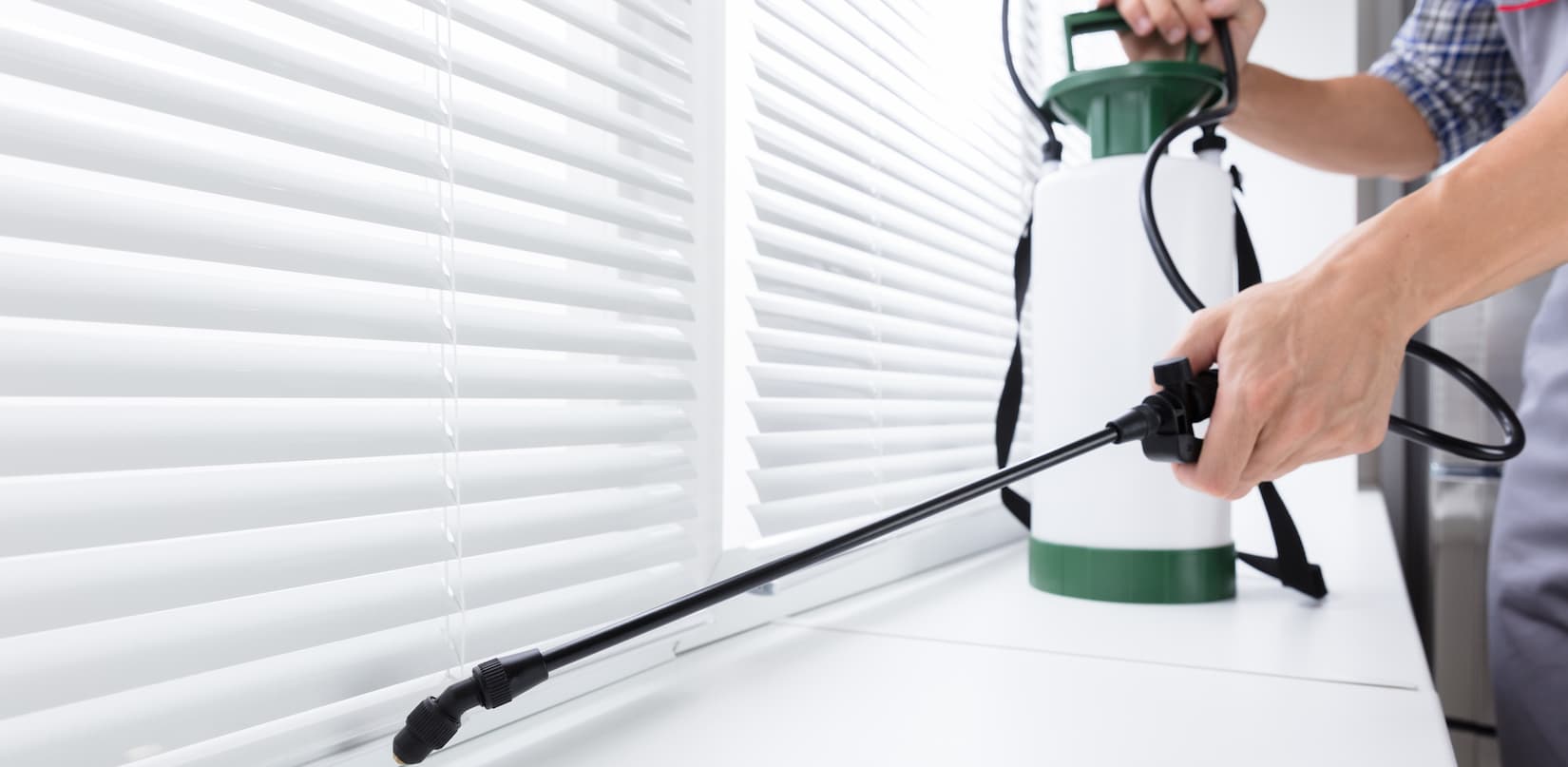 Indianapolis Residential Pest Control
At Greenix, we believe a home should always be safe, comfortable, and most of all, a space you can always rely on. With a home contaminated with pests, it's difficult to make those beliefs a reality without professional help. Our team of licensed and insured exterminators have the knowledge, resources, and expertise to give you back the home you remember before the pests decided to set up shop in your kitchen. Along with that, we take extensive measures to be sure the pests will not be invading your home or yard again. 
Pests like rats, mice, mosquitos, cockroaches, and ants are known to intrude on homes for food sources and nests. Most of these pests can carry diseases and spread them to humans or domestic animals such as family pets either by biting, or spreading it through droppings and urine. It's dangerous for your family and pets if your pest problem isn't handled quickly and properly. At Greenix, we're known for responding quickly, notifying you when we're on our way, always arriving on time and delivering reliable results.  
Why Call A Pest Control Expert Near You?
Less Damage
Besides pests posing a threat to your family and being a nuisance in your home, pests can cause an incredible amount of damage to your property. Rats can gnaw through many strong, structural materials such as cinder block, aluminum siding and even concrete. Cockroaches, rats, ants, and more can contaminate hundreds of dollars of groceries that you'll ultimately end up throwing away if the pests are not dealt with properly. 
Quicker, More Effective Results
We understand the idea of a DIY pest control project might sound appealing, but if the issue has already passed seeing a random bug here and there, a couple of home-made traps won't cut it. You'll end up spending a ton of time, energy, and money figuring out how to do something on your own when an experienced pest control expert could walk in and have a solution to your pest-infested home in a matter of minutes.
It's Cheaper
Bottom line, calling one of our professionals will give you more time, more energy, and more money to spend on things that make you happy and that you can enjoy in the comfort of your pest-free home. Let us make that belief a reality!
What Common Residential Pests Can Greenix Exterminate?
We have experience with many pests, but a few of the most common ones are flies, spiders, beetles, gnats, silverfish, and millipedes. No matter what kind of pests you may have, we have the proper tools and professional team to treat the contaminated areas and eliminate all pests on your property the first time. Our number one priority is customer service which is why we are so successful; our job is not done until you are 100% satisfied. 
When you partner with Greenix for all your residential pest control needs, we work to provide a complete solution that includes complete extermination as well as preventative measures to stop future infestations before they begin. With each new pest control estimate, a member of our highly trained team will come to your home to perform a thorough inspection. We will work with you to create a highly customized solution to address your unique needs and budget.
Are pests in your home keeping you up at night? Call Greenix today at (Sorry, we are unavailable) to schedule an estimate and be one step closer to a pest-free home!